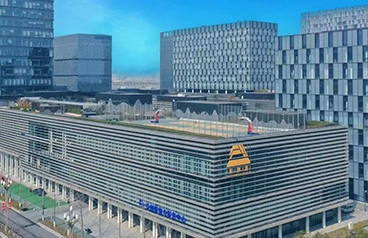 Shaanxi Cuicang Pharmaceutical Technology Co., LTD., founded in January 2023, is a wholly-owned subsidiary of Shaanxi Cuicheng Biological Pharmaceutical Technology Co., LTD. It is a comprehensive innovative enterprise focusing on the research and development, production, sales, import and export trade, technical services and the allocation and integration of related resources in the field of fine chemistry and biological chemicals. The company has built a research and development center of 2700 square meters in Hanzhong, Shaanxi Province, and established in-depth and stable cooperative relations with 3 factories, which can provide domestic and foreign customers with one-stop services from pilot research and development to industrialization and scale-up production.
Diocon Company is an enterprise integrating natural products, fine chemicals, biological fermentation, innovative materials research and development, production, sales and technical services. We can provide global customers with plant extracts in proportion, plant extracts in content, synthetic chemical blocks, synthetic pharmaceutical intermediates, active API molecules, fermented pharmaceutical intermediates and apis, health food, functional food raw materials, veterinary medicine raw materials, pharmaceutical innovation materials, laboratory equipment, pharmaceutical machinery and other series of products of different specifications and models.
The company adheres to the market demand as the guidance, to technological innovation as the starting point, to product quality as the core, to customer service as the fundamental, abide by the "professional integrity" spirit of enterprise, dedicated to provide high-quality products and services for customers at home and abroad.